Home
Info
Newsroom
League Legislative Receptions in Roanoke, Richmond Draw Dozens of Lawmakers, 100 CU Champions
League Legislative Receptions in Roanoke, Richmond Draw Dozens of Lawmakers, 100 CU Champions
PHOTO: Credit unions hosted Rep. Morgan Griffith this week in Roanoke, where we used the opportunity to continue our fight against interchange legislation.
Your League's legislative receptions this week in Roanoke and Richmond drew more than 100 credit union supporters and two dozen lawmakers and political candidates.
Credit unions and the League have hosted a series of legislative receptions across the Commonwealth this summer as we prepare for Congress to reconvene – possibly with a fight on interchange legislation on the horizon – and as we gear up for an unprecedented statewide election that will see dozens of new lawmakers join the Virginia General Assembly.
"Advancing our legislative agenda starts with building a good working relationship with legislators and policymakers," said Virginia Credit Union League President/CEO Carrie Hunt. "These legislative receptions provide us the opportunity to connect lawmakers and credit unions, showcase the good work of credit unions in serving their members and communities, and build awareness of the issues that matter most to us."
Two Legislative Receptions remain this summer – an Aug. 30 event in NoVA (there's still time to register) and an event in Greater Hampton Roads (date to be determined).
We've been able to meet with Congressmen Bob Good (R-5th), Ben Cline (R-6th) and Morgan Griffith (R-9th) at our Legislative Receptions in Danville, Harrisonburg and Roanoke. Staff for Sen. Tim Kaine and Rep. Jennifer McClellan (D-4th) attended our Richmond event. An important federal legislative priority is to derail interchange legislation that would benefit big box retailers to the detriment of credit unions and consumers. We remain strongly opposed to this legislation and will fight against any efforts to attach it to larger spending packages, as we did with the NDAA in July.
At the state level, the General Assembly will look very different come January. Based on retirements and results from the June primaries, more than two-fifths of the 40-member Senate will be new; so will more than one-third of the 100-member House of Delegates. Election defeats would push the turnover higher.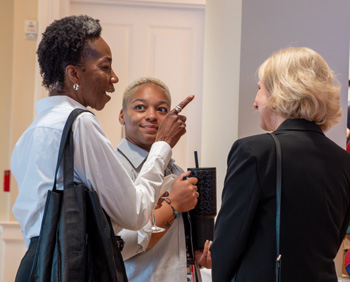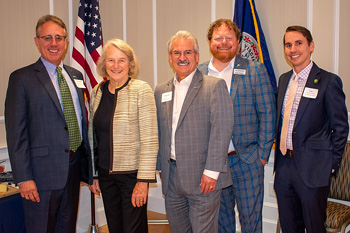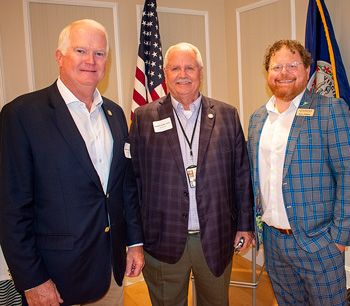 « Return to "League News Releases"
Go to main navigation