Vizo Financial Named 2023 Gallup Exceptional Workplace Award Winner
Contact:
Cheryl Johnson, Cheryl Johnson PR
(913) 488-2710 • cheryl.johnson.pr@gmail.com
Vizo Financial Corporate Credit Union, a state-chartered corporate credit union that serves 1,100 credit unions throughout the U.S. and Canada, received the 2023 Gallup Exceptional Workplace Award (GEWA) on March 29, 2023. This award recognizes the most engaged workplace cultures in the world, and it was Vizo Financial's first time applying for the award. The Corporate Credit Union is one of only a handful of companies to receive the honor.
After another year of unpredictability in the workplace, Gallup found that Vizo Financial continued to put their employees' engagement at the center of their business strategy.
"Gallup's 2023 GEWA winners proved that even during some of the most challenging times, strong cultures are resilient and find new ways to get work done and meet customer needs. These organizations continued to make employee engagement a central cultural priority as part of their business strategy, and they maintained record levels of employee engagement while achieving or exceeding their business goals," said Jim Harter, Gallup's chief scientist of workplace management and wellbeing.
GEWA winners' ratio of engaged employees to actively disengaged employees is 16 times higher than the international average. Worldwide, only 21 percent of employees are engaged — that is, committed to their work and connected to their workplace — and just 32 percent of employees in the U.S. workforce are engaged. That number jumps to 72 percent of employees at winning GEWA organizations.
"Gallup's standards for entry are exceptionally high, so meeting those is a significant accomplishment," said Joe Bertotto, Vizo Financial's chief culture officer. "At the heart of this achievement are our employees. The way they interact with their colleagues, dedicate themselves to their work and help others achieve their goals — it all has a dramatic impact on the connection that everyone feels to the Corporate."
Gallup's meta-analysis on team engagement and performance is the most comprehensive workplace study ever conducted, with data on more than two million employees in 276 organizations across 54 industries and 96 countries. Highly engaged organizations significantly outperform their peers in important business outcomes, including customer ratings, profitability, productivity, turnover, safety incidents, shrinkage, absenteeism, quality, wellbeing and organizational citizenship.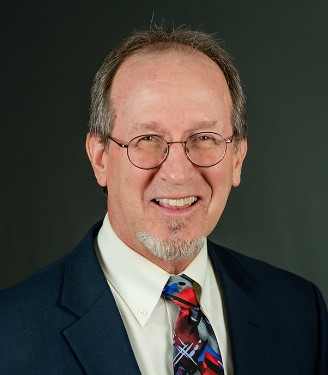 "Winning this award is a great testament to the people that we have working at Vizo Financial," said David Brehmer, president and chief executive officer of Vizo Financial. "From the start of the pandemic until today, our culture team has continuously and consistently found new ways to keep our employees engaged. Our employees embrace our culture, and that is truly reflected in the way we interact with each other and our members. It's the dedication and hard work of all the employees at Vizo Financial that has led to every success we have achieved and every success we will achieve in the future."
For a complete list of GEWA winners and more about the selection process, visit the winners' page.
« Return to "Latest News"
Go to main navigation