League Advocacy Team Visits Lawmakers as General Assembly Convenes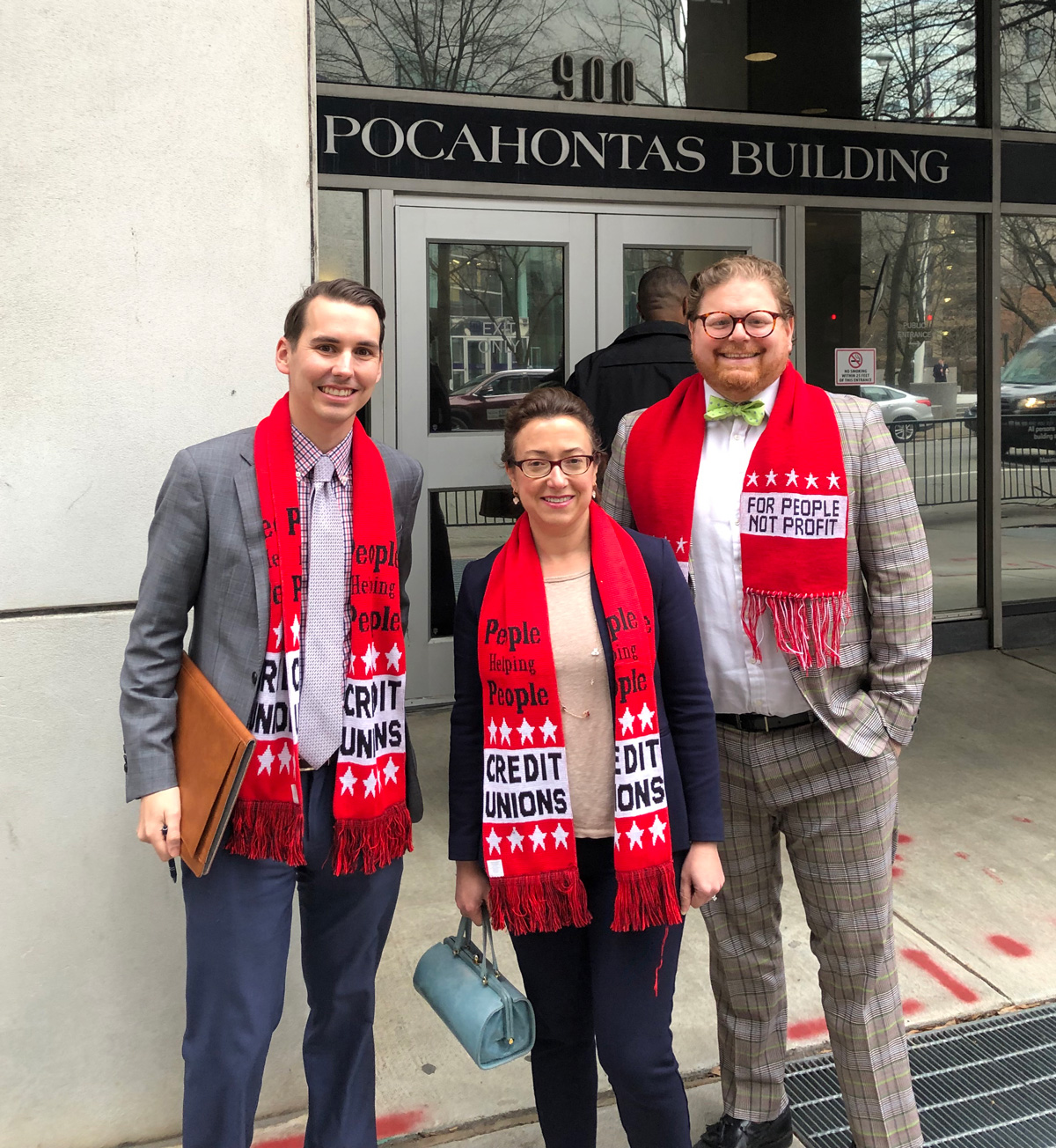 Your League's JT Blau (Chief Advocacy Officer), Carrie Hunt (President/CEO), and CeJae Vtipilson (Director, Grassroots Programs and Political Fundraising) visited lawmakers' offices today as the General Assembly convened for its scheduled 46-day 2023 session.
Your League's advocacy team visited lawmakers today as the Virginia General Assembly convened for its 2023 session. Your League is working through hundreds of bills filed by lawmakers to identify legislation that might impact credit unions and their operations.
Among our top priorities: League-backed legislation that would permit any credit union in the Commonwealth to engage in virtual currency custody services to the same extent as any bank. Banks won this authority last session. HB1727 would allow credit unions to secure private keys for their members' digital assets in a manner similar to a safe deposit box, with the member retaining control of the asset and the credit union simply securing it. We also remain firmly focused on our other state-level legislative priorities, including municipal deposits, field-of-membership enhancements, and bank acquisition authority.
The House welcomed two new members today, with Democrat Holly Seibold and Republican Ellen Campbell sworn in on the House floor just before noon. Democrat Aaron Rouse will join the state Senate after defeating Republican Kevin Adams in the race for Virginia's 7th Senate District, flipping the seat formerly held by Republican Jen Kiggans, now serving in Congress. Democrats will hold a 22-18 edge in the Senate.
« Return to "Latest News"
Go to main navigation