CUs Honor Patsy Stuard with Kirsch Lifetime Achievement Award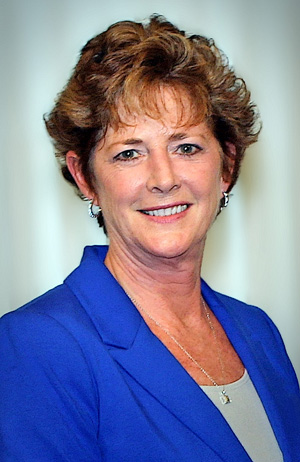 Patsy Stuard, the recently retired President/CEO of Richmond-area Homebase Credit Union, has been awarded the Virginia credit union system's highest individual honor, the James P. Kirsch Lifetime Achievement Award. She was recognized for her contributions to her credit union and the commonwealth's credit union system on May 25 at the Virginia Credit Union League's 89th Annual Meeting in Williamsburg.
The James P. Kirsch Lifetime Achievement Award recognizes those individuals who have unselfishly devoted their time and energy to ensuring a brighter, better future for credit unions. It is named in honor of the late James P. "Jimmy" Kirsch, a longtime credit union volunteer whose passion for the movement led him to leadership roles at the state, national and international levels.
The award is given by the Virginia Credit Union League, the state trade association that has promoted, protected and strengthened the commonwealth's credit unions for 90 years. Learn more at www.vacul.org.
Stuard was honored for her storied 45-year credit union career and a legacy of accomplishments and successful leadership -- not only at her own credit union -- but also in service to Virginia's credit union system.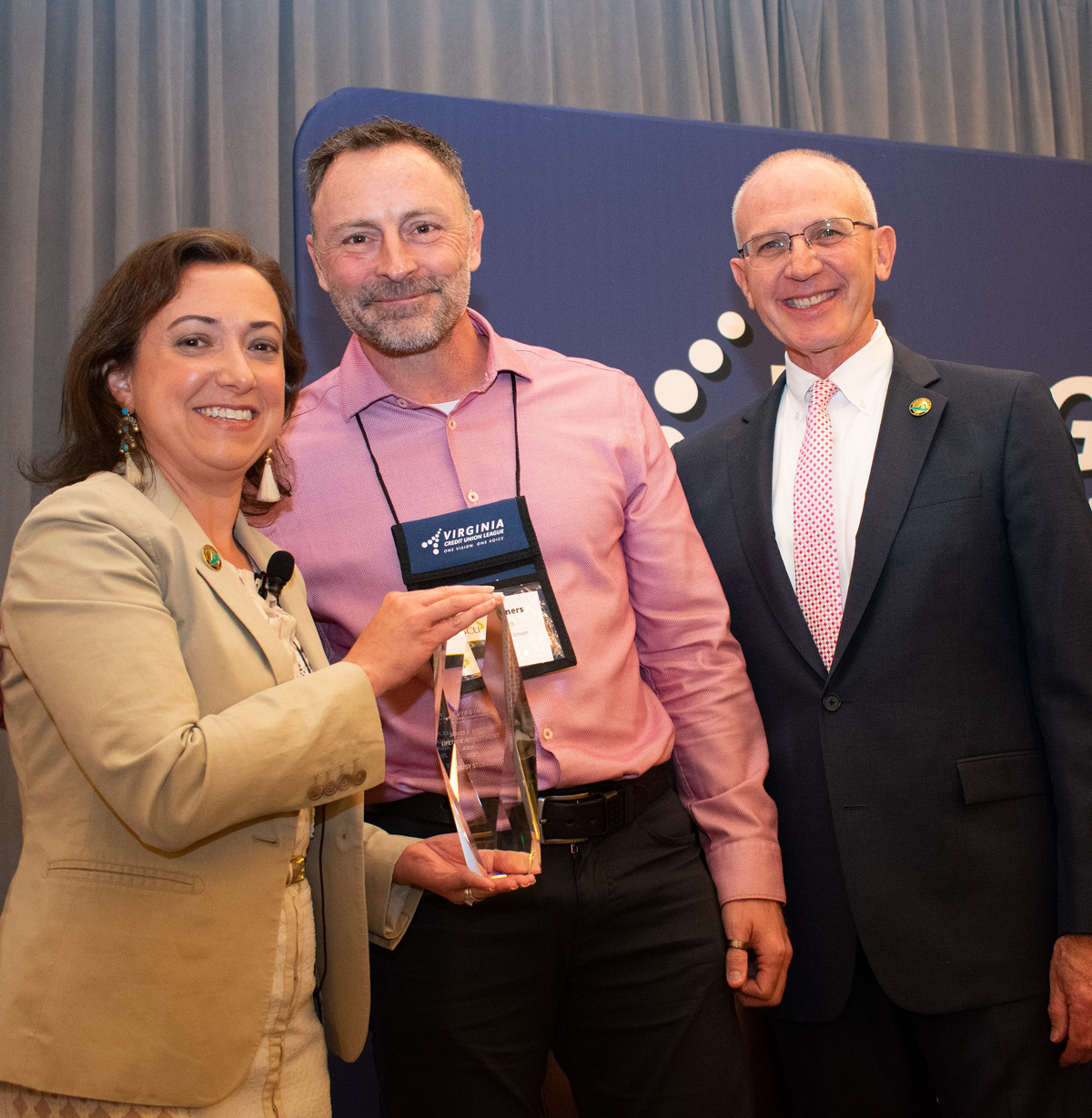 PHOTO: Stuard was unable to attend the Annual Meeting last week, so the League is planning to present her with the Kirsch Award at a future event. Clint Summers, (pictured center) current CEO at Homebase Credit Union, accepted the award on her behalf. Presenting the award is League President/CEO Carrie Hunt and League Chairman Joe Thomas.
During her 30-plus-year tenure as CEO, Homebase grew to $260 million in assets and now boasts a service footprint that stretches across 14 counties and 4 cities. She was previously honored with the National Association of Federally Insured Credit Union's CEO of the Year award in 2016, while the credit union has earned a long list of awards and accolades over the years for its financial education and community service initiatives.
Her service initiatives include fundraisers and projects for dozens of community organizations, including Children's Miracle Network Hospitals, area food banks, Service Dogs of Virginia, and host of Fort Lee servicemember and family support initiatives.
At the state level, Patsy is best known for her many years of unwavering support of legislative advocacy and the Virginia Credit Union Political Action Committee, also known as VACUPAC. A longtime member of the League's Governmental Affairs Committee, she led grassroots and grasstops efforts to win favorable credit union laws and defeat harmful legislation. She led the charge as Chairman of the Governmental Affairs Committee to create the League's new SWAC Committee, resulting in more a strategic focus on legislative and regulatory priorities, grassroots engagement, and fundraising initiatives.
« Return to "Latest News"
Go to main navigation