Virginia Credit Union Recognized for Financial Education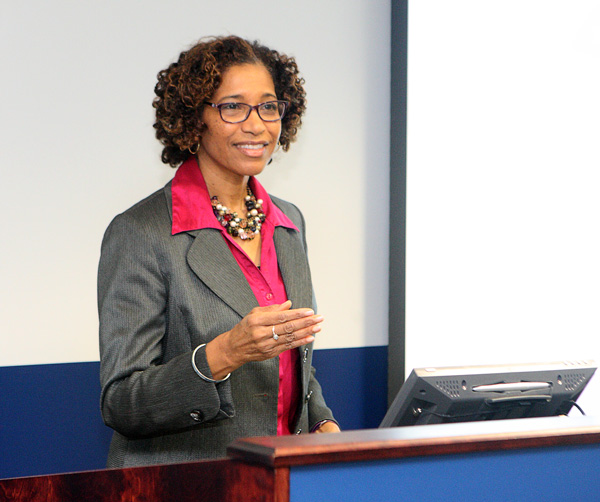 Photo: Sylvia Watford, Senior Financial Education Specialist, worked with federal and state officials to lead financial education sessions in correctional facilities which resulted in the first-place award.
CONTACT:
Glenn Birch
Virginia Credit Union
(804) 560-5664
glenn.birch@vacu.org
(Richmond, VA, Sept. 10, 2020) – Virginia Credit Union has received statewide recognition for financial education programs for adults and youth.
Virginia Credit Union took first place among large credit unions in the state for adult financial education and second place among large credit unions for youth in the Desjardins financial education awards sponsored by the statewide trade association, the Virginia Credit Union League.
The adult education award was based on the "Financial Freedom for Prisoners" program Virginia Credit Union has led at the U.S. Correctional Complex of Petersburg and the Virginia Women's Detention Center in Chesterfield. In 2019, Virginia Credit Union offered a series of 44 financial education classes for incarcerated individuals, reaching 1,927 inmates.
A university study cited in the award application offered evidence of the important role financial education can play in reducing recidivism for incarcerated adults transitioning back to society.
One of the most impactful aspects of the program was a session on credit reports, in which inmates were asked to order a copy of their credit report and review it with a member of the credit union's education team. Sylvia Watford, Virginia Credit Union Senior Financial Education Specialist, worked with officials and led most of the sessions in correctional facilities.
Virginia Credit Union's second place award focused on teen money camp programs, guest presentations in schools, "Real Money" simulations with middle schoolers and their parents, and numerous other programs for youth in 2019.
Altogether, the credit union's programs for youth reached more than 10,000 students in 2019 through in-person and online education.
Virginia Credit Union has a team of four fulltime educators on its staff who coordinate in-person and online educational programs at credit union facilities, workplaces, community centers and schools throughout the year. Cherry Dale, Virginia Credit Union's Vice President for Financial Education, leads the efforts.
"We are pleased by this recognition of our programs," said Dale. "Financial education is a vital skill for people of all ages and income levels, and we are pleased to do our part to positively impact our members and the community."
In 2019, VACU's programs reached more than 36,000 individuals. The credit union is on-pace to reach even more in 2020 as economic concerns brought on by the coronavirus and the ease of attending online workshops and seminars has enabled VACU to reach more individuals than ever.
A financial cooperative serving more than 300,000 members, Virginia Credit Union offers a variety of affordable banking services, loans, mortgages, and free financial education resources, with a focus on helping people be more confident with their finances. Virginia Credit Union is an equal housing opportunity lender and is federally insured by NCUA. For more information, visit www.vacu.org.
# # #
Go to main navigation