ValleyStar Credit Union Announces New Vice President of Mortgage Lending
CONTACT:
Stephanie Potter, VP of Brand
Phone: 434.770.3116
Email: stephaniep@valleystar.org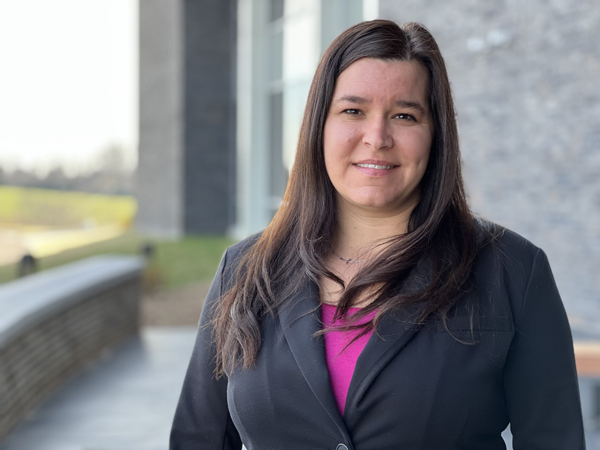 Martinsville, Virginia (March 25, 2022) – ValleyStar Credit Union announces Denise Ratliff as its vice president of mortgage lending to plan and oversee activities in the lending department while ensuring the implementation of effective policies for loan products and management.
Denise joined ValleyStar in 2017 as a lending systems administrator and played a critical role in the successful conversion to the MeridianLink lending modules. After conversion, Denise was promoted to enterprise fraud manager and assisted in building the fraud team.
"Denise's mortgage lending expertise and dedication to our goals make her perfect for the role here at ValleyStar," said Mike Warrell, ValleyStar CEO. "We know that we can count on her to ensure lending satisfaction to our members while prioritizing the wellbeing of her team members, fulfilling our mission, Employees First. Members Benefit."
Denise began her career in mortgage lending in 2000 as a credit analyst and has more than 15 years of experience in the mortgage industry. She has performed in various roles, including origination, underwriting and leadership.
We speak your language. Since 1953, the ValleyStar team has guided, educated and stood by its members to make banking and managing your finances as easy and convenient as possible. The credit union is $600 million in assets, serving cities and counties in Virginia and North Carolina. ValleyStar is a full-service financial institution that offers consumer and commercial products and services. Headquartered in Martinsville, Virginia, ValleyStar operates digital banking services and seven physical branch locations in Collinsville, Danville, Martinsville, Richmond, Roanoke, Rocky Mount and Waynesboro, Va. and a loan center in Fishersville, Va. For more information, visit valleystar.org. We'd love to speak with you.
Go to main navigation