ValleyStar Credit Union Announces First-Ever Chief Information Officer
CONTACT:
Becky Freemal, VP of Brand
Phone: 540.488.5799
email: beckyf@valleystar.org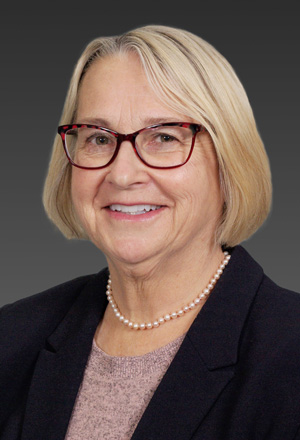 Martinsville, Virginia (February 10, 2021) – ValleyStar Credit Union announces Cheri Spence as its first chief information officer to lead the path of innovation, bringing mutual success, community engagement and a supportive work environment. While serving as chairwoman of the Entrust Financial Credit Union, Cheri joined the ValleyStar Board of Directors after the merger in 2019 and has a deep understanding of the Credit Union's vision "to improve the quality of life and the financial well-being of our members, community, and employees." Cheri's leadership, experience and passion will drive success throughout the ValleyStar communities both locally and globally.
Cheri Spence has spent the last 20+ years leading teams to create and support corporate information technology and large-scale computer systems. As a vice president and CIO of ChildFund (Richmond, Va.), she led complex integrations and successfully managed projects from development to implementation. Before ChildFund, she spent over a decade leading technical operations as a global CIO for the International Mission Board (Richmond, Va.).
She is a highly dedicated team player, known among her colleagues and those she trains as a collaborative, creative and patient leader. Cheri has successfully managed matrix teams in demanding virtual environments for two decades. She has a passion for cutting-edge advancements in cybersecurity, business processes and possesses a deep understanding of industry policies, laws and regulations.
In addition to her professional experience, she leverages military training from the U.S. Army Logistics Center and has several affiliations with industry technical boards. Well-educated and an advocate for continued training, she is a proud MS alumna of Virginia Commonwealth University in Richmond, Va. She was awarded the "Top 10 Under 10" graduates in 2018 for significant achievements. She also holds an engineering/computer science degree from Virginia Tech.
We speak your language. Since 1953, the ValleyStar team has guided, educated and stood by its members to make banking and managing your finances as easy and convenient as possible. The Credit Union is more than $500 million in assets, serving cities and counties in Virginia and North Carolina. ValleyStar is a full-service financial institution that offers consumer and commercial products and services. Headquartered in Martinsville, Virginia, ValleyStar operates digital banking services and seven physical branch locations in Collinsville, Danville, Martinsville, Richmond, Roanoke, Rocky Mount and Waynesboro, Va. and a loan center in Fishersville, Va. For more information, visit valleystar.org. We'd love to speak with you.
Go to main navigation