ValleyStar Credit Union Announces Chief Financial Officer
CONTACT:
Stephanie Potter, VP of Brand
Phone: 434.770.3116
email: stephaniep@valleystar.org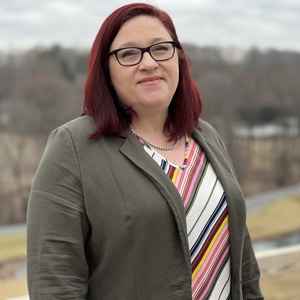 Martinsville, Virginia (October 18, 2022) – ValleyStar Credit Union announces Mendy Shaffer as its chief financial officer.
During Mendy's time as interim CFO, the credit union has experienced historical growth in almost every key performance measurement, including asset growth from $573M to $671M and net income of $4.7M, which surpasses the net income earned for the previous three (3) years – combined.
Mendy joined the ValleyStar team in 2018 as the VP of accounting, with oversight of such functions as investments, securities and asset liabilities to ensure the strength and security of ValleyStar's financial assets.
"Mendy has several years of expertise in the credit union industry, leading results-oriented teams and creating better processes with advanced technology," said Mike Warrell, CEO of ValleyStar Credit Union. "Her skill set will advance sustainable and scalable strategies in financial technology and capital growth for ValleyStar, translating into value for our
members."
Mendy holds a Bachelor of Business Administration from Averett University and her Master of Business Administration from Radford University. She obtained her American Bankers Association, Stonier Graduate School of Banking, Banking Leadership through The Wharton School, and attended the CUNA Financial Management School and Southeast Region Credit Union School of Management.
We speak your language. Since 1953, the ValleyStar team has guided, educated and stood by its members to make banking and managing your finances as easy and convenient as possible. The credit union is $600 million in assets, serving cities and counties in Virginia and North Carolina. ValleyStar is a full-service financial institution that offers consumer and commercial products and services. Headquartered in Martinsville, Virginia, ValleyStar operates digital banking services and seven physical branch locations in Collinsville, Danville, Martinsville, Richmond, Roanoke, Rocky Mount and Waynesboro, Va. and a loan center in Fishersville, Va. For more information, visit valleystar.org. We'd love to speak with you.
Go to main navigation