Dominion Energy Credit Union President/CEO Mike Swalley to Retire
CONTACT:
Natalie Baker
Vice President, Marketing
Dominion Energy Credit Union
804-521-2525 x4526
natalie.baker@dominionenergy.com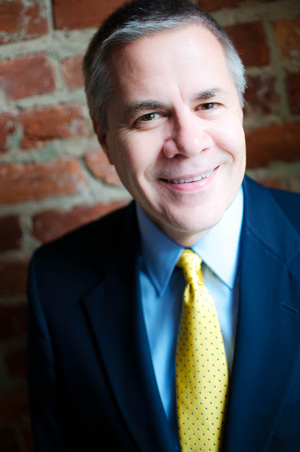 RICHMOND, VA – After 32 years of leadership with Dominion Energy Credit Union, President/CEO Mike Swalley has announced his plans to retire in 2023. Swalley joined the not-for-profit financial cooperative in 1990 as an executive and was named President/CEO in 1998.
"Mike has set the standard as the CEO of Dominion Energy Credit Union for 24 years. He has developed a team of dedicated professionals who create tremendous value for the 21,000 members who trust them for their daily financial needs," said Board Chair Ed Baine. "He has built a highly successful credit union through many different strategic initiatives, which will add significant value to members for generations to come."
Under Swalley's leadership, the Credit Union grew rapidly, from $31 million to more than $400 million in assets. An advocate for serving members in the Dominion Energy workplace, he oversaw the addition of branches and ATMs in Company buildings significantly increasing onsite access for Dominion Energy employees. During his tenure the Credit Union was transformed from offering just one savings account and simple loans from one location to becoming a full-service financial institution with a wide range of savings and loan products. A call center, digital banking and other technologies also now make it easier for people to connect with their Credit Union. In addition, Swalley directed outreach to new segments of Dominion Energy that resulted in thousands of new members joining throughout a multi-state area.
Swalley first became involved with credit unions as a CPA in Dominion Energy's Internal Audit department. "When the credit union manager position opened, I was approached about the job and thought it was a great opportunity, so I took it! That was three name changes and more than 30 years ago, and I feel very blessed to have found my way to credit unions," said Swalley. "It's been my great privilege to work alongside such a capable and committed team that has had the support and encouragement of the people on our Board, all working towards a common goal – to improve the financial well-being of our members by offering products and services that benefit them."
Swalley has also been an active leader in the credit union movement over the years, serving on the boards of Credit Union Service Company of Virginia, which provides for shared branches among credit unions, the Credit Unions Care Foundation, which made funds available for disaster relief and other causes, and Virginia Corporate Credit Union, a central credit union providing loans, investments and other needed services to credit unions.
"I'm very proud of what we've achieved together," Swalley continued, "And I am confident the Credit Union will continue to focus on giving back to members and making a difference in the lives of Dominion Energy employees, retirees, and their families."
A CEO Search Committee appointed by the Credit Union Board of Directors has partnered with D. Hilton Associates (www.dhilton.com) in the search for the Credit Union's next leader.
About Dominion Energy Credit Union
Dominion Energy Credit Union is a member-owned not-for-profit financial cooperative that serves employees, retirees, and contractors of Dominion Energy. With more than 21,000 members, the Credit Union has $400 million in assets. For more information, please visit www.DominionEnergyCU.org.
###
Go to main navigation