Chartway Federal Credit Union Proudly Announces Promotion of Fernando Perez to Comptroller
CONTACT
Heidi E. Worker
Director of Communications
(800) 678- 8765, Extension 12266
heworker@chartway.com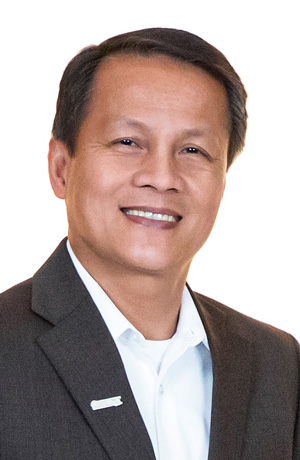 Virginia Beach, VA (August 18, 2020) – Chartway Federal Credit Union is proud to announce Fernando Perez (pictured left) as its new comptroller.
Prior to his new role, Perez served as the director of accounting at Chartway FCU, leading all facets of accounting operations, including financial statement preparation and review, financial and non-financial analyses, budgeting and forecasting, management reporting, tax/regulatory compliance, account reconciliation review, investment/fixed asset management and, merger and acquisition due diligence.
In his new role, Perez will be responsible for leading and managing Chartway's controller/accounting functions - preparing, presenting, and interpreting financial reports. He will also assume fiscal control and profitability of operations and financial procedures.
"I'm thrilled to celebrate Fernando's accomplishments and readiness to serve Chartway as its comptroller," said Ben Lemoine, Chartway's chief financial officer. "Fernando has been an integral part of the accounting department for more than 10 years and is well-prepared to contribute to our commitment to financial strength, and provide member-focused solutions that allow our organization to make lives more affordable."
Perez holds a bachelor's of commerce in accounting from the University of Regina Carmeli in Malolos City, Philippines. He is a certified public accountant and a certified global management accountant.
ABOUT CHARTWAY FEDERAL CREDIT UNION
Chartway Federal Credit Union, a not-for-profit financial institution, has been proudly serving members for more than half a century. Guided by its vision, mission, and values, the $2.3 billion credit union is dedicated to making life more affordable for its 190,000 members through more than 30 branches and online, mobile, video, and telephone banking services, including mobile deposit, mobile bill pay, and digital wallets.
As one of the largest credit unions with membership concentrations in Virginia, Utah, and Texas, Chartway is consistently recognized for its financial strength, its ability to make life affordable for its members, and for its philanthropic efforts through its charitable arm, the We Promise Foundation, which has raised more than $11 million to provide life-changing experiences that bring joy, hope, and smiles to children facing medical hardship or illness. For more information, visit www.Chartway.com; or, visit them on Facebook, Twitter, or Instagram.
# # #
Go to main navigation