ABNB Federal Credit Union Names James A. Young to Board of Directors
CONTACT:
Monte Crowl
VP of Marketing and Business Development
mcrowl@abnb.org
Phone: 757.523.3320
Chesapeake, VA | August 31 | For immediate release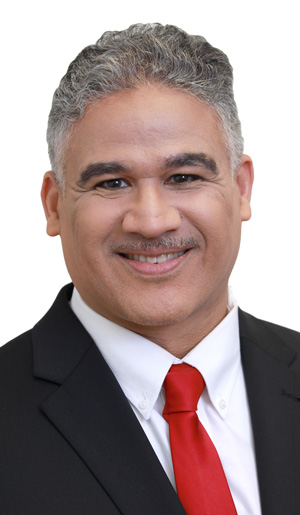 ABNB Federal Credit Union has appointed James A. Young to its Board of Directors. Mr. Young replaces Earl Waddell who stepped down from the ABNB Board after serving since 2003.
"I want to personally thank Mr. Waddell for his longstanding service to the credit union," stated Charles A. Mallon Jr., President and CEO of ABNB. "He was a great advocate for the credit union and a strong voice on behalf of our members. He will be missed by all of us in the ABNB family," Mallon continued. "I also want to congratulate Mr. Young on his well-deserved appointment to the Board. He has served on the ABNB Supervisory Committee since 2019 and has been the Chairman of that Committee since January 2022," concluded Mallon.
Young holds the following degrees and certifications among his credentials: CPA, CFA, CMA, MBA, MSA, CIPM, CSCA. James is currently CLP Financial Group's Vice President of the Accounting and Tax Division and has worked in the field of finance and accounting for over 20 years. He is a Certified Public Accountant with experience in both large and small public accounting firms in New York City and locally, as well as 17 years working for a major asset management company.
In addition, Young is a veteran, having served in the United States Navy, both on active duty and in the reserves, for eight years. He graduated from Norfolk State University with a Bachelor of Science degree in Accounting. He also has a Master of Business Administration, with a concentration in International Business, and a Master of Science in Accounting degree from Old Dominion University.
As a member of the National Association of Black Accountants, James spends part of his time mentoring college students and younger accountants. As an Adjunct Associate Professor of Business at Tidewater Community College, James has spent time teaching in the classroom.
****
ABNB is a full-service financial institution providing personal and business banking services to its members in Greater Hampton Roads, Virginia and Northeastern North Carolina. With fourteen branches and a nationwide network of credit union service centers and surcharge-free ATMs, ABNB currently serves over 75,000 members. For more information visit ABNBfcu.org.
Go to main navigation