Virginia's Credit Unions, League Honor DeTuncq, Gull with Induction into Wall of Fame
CONTACT:
Lewis Wood
Vice President, Public Relations and Communication
800.768.3344, ext. 1629
lwood@vacul.org
Virginia's credit unions and the Virginia Credit Union League recognized recently retired UVA Community Credit Union President and CEO Alison DeTuncq and longtime Chartway Credit Union Board member and former chairman E.L. "Lou" Gull, Jr. at a special ceremony on Nov. 10, which marked their official induction into the Credit Union House of Virginia's Wall of Fame.
The Wall of Fame is a permanent display at Credit Union House in downtown Richmond, which honors individuals for their accomplishments and extraordinary service to their credit union or the credit union industry.
"We're proud to add Alison and Lou to the long list of leaders recognized by Virginia's credit unions for their commitment to their credit unions, their dedication to credit unions' 'people helping people' philosophy, and for their decades of service," said Virginia Credit Union League President/CEO Carrie Hunt.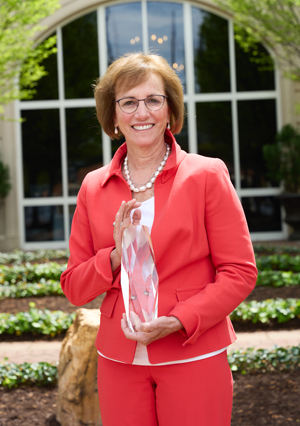 DeTuncq enjoyed a storied credit union career prior to her May 2022 retirement, growing the credit union's assets to more than $1.4 billion and expanding its service footprint across 25 counties and cities.
Her 32-year career at UVA Community, including 23 years as President and CEO, was marked by service to the greater credit union industry and by community leadership. She served on various committees of the Virginia Credit Union League; was a Board member for three corporate credit unions during a span of two decades; led a mortgage lending CUSO that served credit unions across the Commonwealth; and was active in the League's Central Virginia Chapter.
Her community service included serving on the boards of directors for the Piedmont Virginia Community College Foundation, the Shenandoah National Park Trust, the Charlottesville Regional Chamber of Commerce, the Albemarle Housing Improvement Program, and the regional United Way.
Her leadership and forward-thinking initiatives at UVA Community earned the credit union numerous accolades. Of particular note, the credit union was recognized for its financial education programs, its partnership with the Internal Revenue Service's Volunteer Income Tax Assistance Program (VITA) and its status as one of the first lenders to develop and provide FHA PowerSaver Loans.
DeTuncq is one of two credit union leaders in Virginia to be recognized with both of the Virginia Credit Union League's highest individual honors – the Eugene H. Farley Jr. Award of Excellence and the James P. Kirsch Lifetime Achievement Award.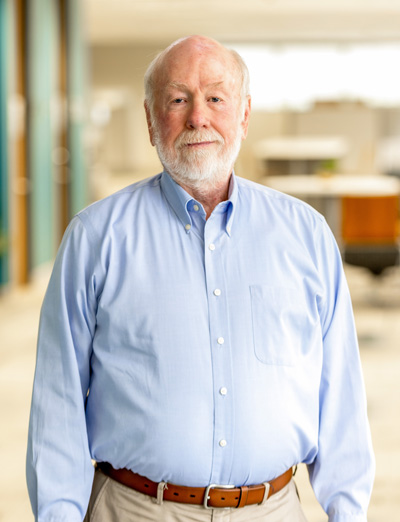 Gull has held a variety of volunteer positions at Chartway Credit Union for more than 40 years, including serving as board chair for five years and 26 years on the Chartway board. He served as board secretary for 10 years and chaired the CUSO board and several credit union committees, including the governance committee, supervisory committee, and the volunteer recruitment and development committee.
Additionally, he has held committee positions at the national level for the National Association of Federally-Insured Credit Unions (NAFCU), the Credit Union National Association (CUNA), and at the state level for the Virginia Credit Union League. In 2008, Gull was honored as NAFCU's Volunteer of the Year for large credit unions with $150 million or more in assets.
Gull has served on the Norfolk Sports Club board. He is currently serving as a docent with the Hampton Roads Naval Museum, Nauticus and USS Wisconsin (BB-64). He earned a bachelor's degree in business administration from Old Dominion University, is a Vietnam-era veteran, and retired from federal service after 36 years of service.
ABOUT THE VIRGINIA CREDIT UNION LEAGUE
Founded in 1934, the Virginia Credit Union League advocates for its member credit unions in Richmond and Washington; provides market-leading products, services and resources; offers training and professional development to credit union staff and officials; and collaborates with our member credit unions and other partners to advance our industry and credit unions' ability to serve their members and communities. Learn more about us at www.vacul.org.
Go to main navigation