Virginia Credit Union League Builds Out Its Team
CONTACT:
Lewis Wood
Vice President, Public Relations and Communication
Virginia Credit Union League
434.237.9629
lwood@vacul.org
JT Blau
CeJae Vtipilson
Mary Amyx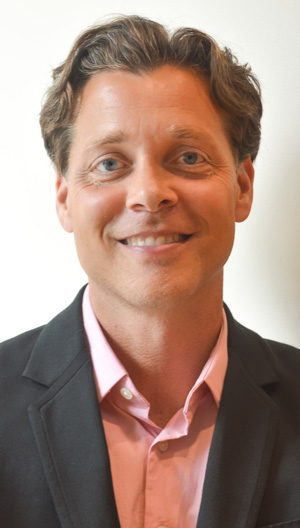 Matthew Hares
Karima Freeman
Jasmine Mines
The Virginia Credit Union League continues to evolve its staffing to provide the best in advocacy, products and services, and professional development opportunities for Virginia's credit unions.
League President/CEO Carrie Hunt offers the following comments and notes on recent staffing changes.
JT Blau has joined the League as its Chief Advocacy Officer. He will work closely with League President/CEO Carrie Hunt in leading the League's advocacy work at the state and federal levels, including lobbying, legislative strategy, grassroots efforts and political fundraising. He will also oversee the League's regulatory compliance resources and advocate for credit unions by engaging with both state and federal regulators.
Blau received his juris doctorate from the University of Richmond in 2011 and B.A. degree in government from William & Mary. He previously served as Vice President of Risk Management for Richmond-based Call Federal Credit Union, a position he held for seven years. Prior to his employment at Call Federal, he served as Administrator of Judicial Operations for the Chesterfield Circuit Court Judges' Chambers and as a law clerk to the Hon. F.G. Rockwell III. JT has called Richmond home for many years, but grew up in Northern Virginia.
"I thought long and hard on what skill-set the League needed in the individual to spearhead our advocacy efforts. JT knows credit union operations, knows the law, knows Virginia, and for those of you have met him, is a fantastic advocate. I cannot think of a better choice to work with the team at the League to achieve our goals."
CeJae Vtipilson has taken on the role of Director of State Advocacy in addition to serving as Director of the League's political action committee.
"CeJae and I jumped headfirst into the state legislative session this year and tag-teamed our 'boots-on-the-ground' approach to getting our bills passed. He does a fantastic job in relationship-building for the League and I'm excited to see what he will accomplish next in his role given his energy and drive."
Mary Amyx has been promoted to Vice President of Events and Education. A 26-year employee of the League, Amyx has planned and coordinated our education and training initiatives for the past three years in the role of Director of Professional Development & Cooperative Initiatives.
She plays a key role in planning our signature conferences, including Ignite | the League Annual Meeting, the EMERGE Conference, and our CEO Summit and Forum. She also works closely with the League Service Corporation, the Southeast Regional Credit Union Schools and TRGroup in delivering timely educational opportunities through our fellow leagues and business partners.
"Mary impresses me every day with her knowledge, drive, organization and understanding of what credit unions need and want. She has been a pleasure to work with and I could not be more pleased to promote her to her new role."
Matthew Hares has joined the League as Events Coordinator, planning and coordinating events held at the Credit Union House of Virginia, including events for lawmakers and political candidates. He will also assist with planning and logistics at the League's education events and signature conferences, including Ignite | the League Annual Meeting and EMERGE.
"The addition of Matthew's new position is vital as we strive to deliver on our promises of more networking, legislative meetings and opportunities to learn. Matthew fit with the team from day one, and we are excited for his contributions to come."
Hares holds a bachelor's degree in Leadership and Management from the University of Mary Washington and was previously employed for six years as the Event Manager for a restaurant, winery and event venue specializing in high-end weddings and events.
As previously reported, the League earlier this year hired Jasmine Mines as its Marketing and Digital Media Coordinator and promoted Karima Freeman to Chief Accountant.
The League also wishes to express its sincere gratitude to Nicole Widell, who recently decided to leave the League after 11 years of service. Widell served as Chief Engagement Officer for the League, leading the League's membership initiatives, communication function and education efforts. "I appreciate Nicole's dedication to credit unions and efforts as a woman leader. I also appreciate her welcoming me to the League and her support of me in my pivotal first year."
"Your League has served Virginia-based credit unions for almost 90 years," said League President/CEO Carrie Hunt. "It's exciting to see our organization from the Board of Directors to the staff, energized and ready to leverage the collective might of the commonwealth's credit unions to promote and protect credit unions through advocacy, to deliver world-class products and services that help credit unions serve their members, and to collaborate on initiatives that propel our people and our industry forward."
Go to main navigation