VACUPAC Golf Classic Nets $10,000 in Support of League, CU Advocacy Efforts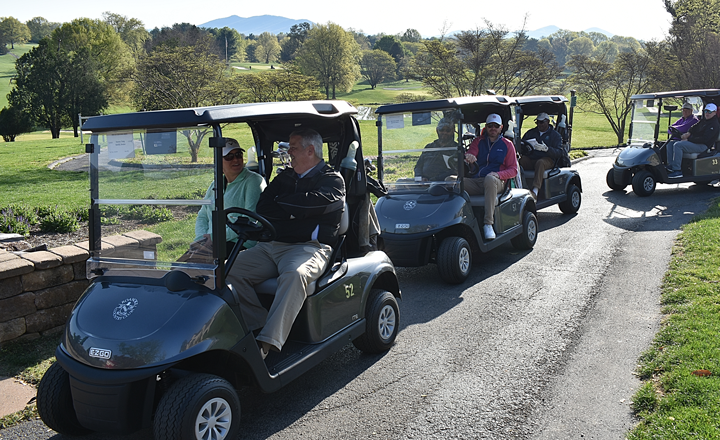 VACUPAC Golf Classic
We are grateful to the 70-plus golfers and the kind sponsors who helped make our annual Virginia Credit Union Political Action Committee (VACUPAC) Golf Classic a success! We don't yet have a final tally, but thanks to your support, we raised at least $10,000 for VACUPAC!
Special thanks to our many tournament sponsors!
NextMark Credit Union (tournament)
Northwest Federal Credit Union (tournament)
Call Federal Credit Union (beverage station)
Dominion Energy Credit Union (beverage station)
Hartman Executive Advisors (breakfast)
Virginia Credit Union (breakfast)
Zest AI (breakfast)
Bronco Federal Credit Union (lunch)
Newcleus CU Advisors (lunch)
Olden Lane Inc. (lunch)
YHB | CPAs & Consultants (lunch)
Cooperative Business Services (prize)
Open Lending (prize)
UVA Community Credit Union (prize)
And the following hole sponsors!
1st Advantage Federal Credit Union
Beach Municipal Federal Credit Union
Blue Eagle Credit Union
Bronco Federal Credit Union
Credit Union Mortgage Association
CU of Richmond
CUNA Mutual Group
DuPont Community Credit Union
Fort Lee Federal Credit Union
Hartman Executive Advisors
Henrico Federal Credit Union
JMFA
Member One Federal Credit Union
Olden Lane Inc.
OM Financial Group
Open Lending
Peoples Advantage Federal Credit Union
Route 66 Extended Warranty
Topside Federal Credit Union
UBS Financial Services
Vizo Financial
Works 24
VACUPAC Raffle
Thanks also to all of you who supported our onsite VACUPAC raffle, which enabled us to raise an additional $1,140 for VACUPAC. We appreciate raffle winner Pam Lease (Bronco Federal Credit Union) for her generosity in donating her winnings back to VACUPAC!
Go to main navigation