League EVP Terry Childress to Retire in March 2021
CONTACT:
Lewis Wood
Vice President, Public Relations and Communication
800.768.3344, ext. 629
lwood@vacul.org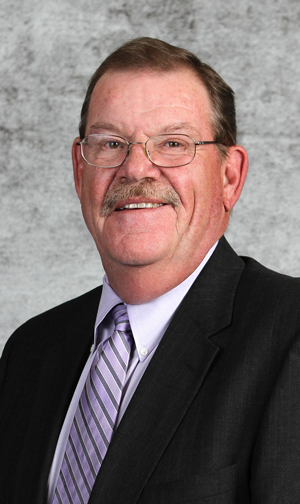 After more than 40 years with the Virginia Credit Union League and its managed companies, Terry Childress has announced his plan to retire in March 2021.
Childress began his career with the Virginia League in 1977, and currently serves as Executive Vice President/Chief Operating Officer for the League, its service corporation and the Credit Union Service Company of Virginia, the shared branching organization owned by Virginia-based credit unions.
"On behalf of our Board, staff and credit unions, I want to thank Terry for his exemplary service these past four decades to the Virginia credit union system," said Rick Pillow, president of the Virginia Credit Union League. "It can't be overstated how critical a role Terry's leadership has played in the success of the League and the organizations we've managed. Our service corporation provides mission-critical products and services to our credit unions, enabling them to serve their members, boost their competitiveness and save money. The relationships managed by Terry through the League Service Corporation also provide significant revenue to the League, supporting our work in advocacy, education, information resources and assistance to small credit unions."
League Service Corporation Vice President David Deacon will run the League Service Corporation after Childress's retirement.
"The League and the service corporation have always been focused on the needs of our credit unions, and I'm proud to have had a part in the development of many services that contributed to the success of our credit unions," said Childress. "From data systems and share drafts in the '70s to shared branching today, these were exciting, game-changing initiatives that helped credit unions not only compete but thrive."
"Success for everything we do through the service corporation hinges on the support of League leadership and our credit unions," said Childress. "I'm grateful to League presidents Gene Farley and Rick Pillow and the many League Board members I've known these past decades for their vision, for their confidence in me, and for their commitment to serving credit unions. I'm thankful, too, for the friends I've made and wonderful relationships built over these many years working with credit unions."
During his career, Childress served on various boards, including the Credit Union Interchange Group (ATM Network), Credit Union 24, Credit Union Service Corporation (shared branching network), Palmetto Cooperative Services, CMG Mortgage Company and Member Options Mortgage. He was also a member of several working groups and committees, most notably the Federal Reserve Operations committee, multiple payment systems committees for the American Association of Credit Union Leagues, and the CUNA Service Group Cards Committee.
The Credit Union Service Company of Virginia, a company owned by credit unions and managed by the League, stands as one of Childress's most notable achievements. Launched officially in 1994, Virginia's shared branching network enables members in a participating credit union to conduct transactions at the branch locations of other participating credit unions, even nationwide, helping participating credit unions compete with the largest national banks in terms of access to branch locations.
"Our movement has been blessed to have leaders like Terry, whose role in launching and growing our shared branching network is a testament to his abilities as a strategic leader, his marketing expertise and his knowledge of credit unions," noted Chris Shockley, President/CEO of Virginia Credit Union and current chairman of the Credit Union Service Company of Virginia. "Our system is stronger today thanks to a cooperative initiative launched more than 25 years ago through Terry's efforts."
"Many of us in the Virginia system have worked with Terry for decades, counting him not only a valued advisor, but a great friend," said Patsy Stuard, President/CEO of Fort Lee Federal Credit Union and current chairman of the Virginia Credit Union League Board of Directors. "What a profound impact he has had on Virginia's credit unions and the Virginia Credit Union League, contributing to many milestones in our organization's history. We've all benefited greatly from his knowledge, leadership and dedication to advancing credit unions, and we wish him every happiness as he begins this next chapter in his life."
ABOUT THE LEAGUE
The Virginia Credit Union League is the state trade association representing the 116 member-owned, not-for-profit credit unions headquartered in the Commonwealth. The League's many services include regulatory, political and public advocacy; professional development; and a wide range of informational and operational resources. Organized in 1934, with offices in Richmond and Lynchburg, the League is the voice of Virginia's credit unions and works to ensure a thriving credit union movement.
Go to main navigation