We had a great meeting Wednesday with Congresswoman Elaine Luria (D-2nd Dt.) to discuss a host of issues, including data security, reg relief, preservation of CUs' tax status and modernizing the federal CU Act. Joining League President Rick Pillow (far right) were (from left): Langley Federal Credit Union's Tom Ryan, Navy Federal's Mark Lawton, Chartway Federal Credit Union's Brian Schools, BayPort Credit Union's Jim Mears & ABNB Federal Credit Union's Randolyn Patterson.
Great to catch up with Rep. Rob Wittman's wonderful staff today! The League and member credit unions took time at CUNA GAC to cover issues like reg relief, CU tax status with lawmakers. Thanks to ABNB FCU, BayPort CU, Langley FCU and Northwest FCU for sharing the Credit Union Difference!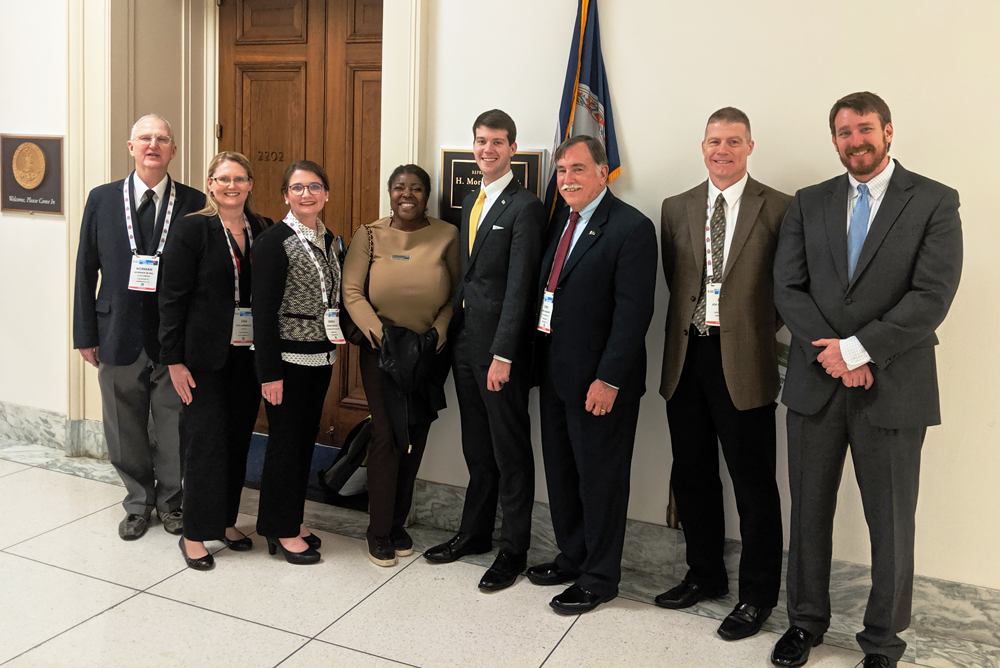 As part of CUNA GAC, the League and member credit unions Wednesday met with an aide to Rep. Morgan Griffith to discuss reg relief issues, data security and the important role CUs have in aiding 9th District families. OIur thanks to ABNB FCU, Eastman CU, ValleyStar CU, Northwest FCU for participating!
League Congressional Luncheon Draws 100 CU Supporters, Lawmakers
More than 100 credit union supporters from across the Commonwealth trekked to Washington on Wednesday for the League's Congressional Luncheon.
Lawmakers Bobby Scott (D-3), Denver Riggleman (R-5), Abigail Spanberger (D-7), Morgan Griffith (R-9), Jennifer Wexton (D-10) and Gerry Connolly (D-11) addressed credit unions at the Luncheon. A legislative aide to Sen. Tim Kaine, Paul LaPointe, also attended.
Credit unions were also able to visit lawmakers' offices as part of our Hike the Hill efforts.
The Luncheon and Hill visits during the CUNA Governmental Affairs Conference play a key role in our advocacy efforts on Capitol Hill. They help pave the way in lobbying for our legislative agenda, and often during the GAC, result in the introduction of credit union-specific legislation.
This year's legislative focus included lobbying for enhancement of the credit union charter, data security laws that preempt state laws, and protection of credit unions' tax status.
"The lobbying, engagement and grassroots efforts of our credit unions are critical to our success in advocacy," said League President Rick Pillow. "We thank credit unions for their continued support of the Congressional Luncheon and for their participation in our Hike the Hill initiatives. It makes a powerful impression on lawmakers to hear directly from constituents on the needs of your credit union and they appreciate hearing firsthand how you practice the 'Credit Union Difference' in service to your members and communities."
Rep. Griffith thanked credit unions for their good work in providing consumer-friendly financial services that help working families. He noted his long familiarity with the movement, dating back to his service in the Virginia General Assembly.
Rep. Scott also applauded credit union for offering access to affordable banking, assuring credit unions he is willing to work with us even on the most controversial issues.
Rep. Wexton, a member of the Financial Services Committee, talked about the need to enact the Safe Banking Act, to address cannabis banking. The Act, which passed the House last September with bipartisan support, allows federally-insured financial institutions to work with cannabis shops and related companies in states that have legalized marijuana. The bill has been a lobbying focus for credit unions nationwide. She also noted that Virginia's Congressional Delegation is unique from most other states in that they have a monthly meeting to discuss issues of importance to the Commonwealth. She closed by thanking credit unions for our service to our members and communities, but also charged credit unions to continue their outreach to the unbanked.
Rep. Connolly, a longtime champion and supporter of credit unions, as well as a proud member of multiple credit unions, encouraged attendees to build strong allies on the Hill. He noted those relationships are vital to counteracting negative messages, as he alluded to recent efforts by the Independent Community Bankers of America and the American Bankers Association to bash credit unions.
Rep. Riggleman, who runs a distillery, thanked credit unions for meeting the needs of small businesses like his. A member of the House Financial Services Committee, he noted the increasingly important role of credit unions in serving small businesses since the financial crisis more than a decade ago, at a time when banks reined in lending. A proud credit union member, he noted he was also grateful to his credit union for meeting his personal lending needs.
Rep. Spanberger thanked credit unions for their local focus in serving their communities, making special note of the Virginia-based credit unions serving veterans and servicemembers. She noted the tremendous value credit unions represent for their communities.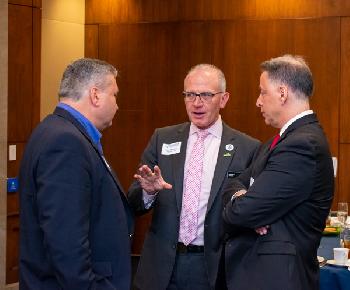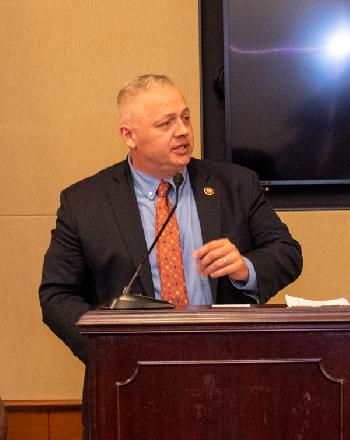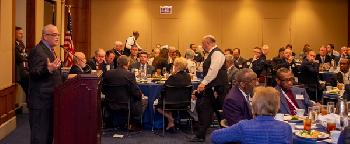 Go to main navigation