UVA Community Credit Union Announces New Talent in Mortgage Division
Thomas McGloon Named Regional Mortgage Director Member Options, LLC
CONTACT:
Rose Mary Ratesic
UVA Community Credit Union
Marketing Specialist
434-964-2009
uvacreditunion.org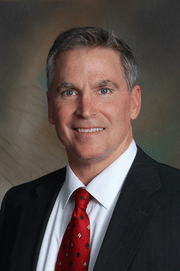 Charlottesville, Virginia, April 7, 2022: UVA Community Credit Union is pleased to announce Thomas McGloon as Regional Mortgage Director of Member Options, LLC, the mortgage division of UVA Community Credit Union.
The new position of Regional Mortgage Director of Member Options, LLC reports to the Senior Vice President of Member Options, George Ballew and will support the Credit Union's growth in the Shenandoah Valley market, with a continued focus on developing community relationships.
"We are excited to watch Tom's talents, energy, and passion for providing affordable mortgage solutions enrich the lives of those we serve. His experience, leadership, and commitment to the Credit Union's vision of providing financial solutions to help members achieve their goals of homeownership, will propel our mortgage division forward while strengthening our communities," said Alison DeTuncq, President/CEO of UVA Community Credit Union.
A graduate of James Madison University, McGloon brings with him nearly 20 years of mortgage industry experience. During that time he has built a solid network of community connections, as well as a wealth of mortgage knowledge and experience. Most recently McGloon served as branch manager of C&F Mortgage Corporation in Harrisonburg, VA. In addition to his professional accomplishments, McGloon helps make his community a better place to live and work through volunteering. For nearly 20 years, he has actively coached for Shenandoah Valley United Soccer Club and ERSC Basketball.
A new location is opening soon at 2060 Pro Pointe Lane, Harrisonburg, Virginia 22801. McGloon can be reached at 540-820-9100 or tom.mcgloon@memberoptions.com. NMLS #415432
###
UVA Community Credit Union is an award winning not-for-profit, member-owned cooperative that provides a wide range of convenient and professionally managed personal and business financial services to its more than 72,000 members. Membership is open to everyone living, working, or attending school in, and businesses located throughout Virginia's Central Piedmont and Valley area. Mortgage services provided by Member Options, LLC NMLS #194038 (nmlsconsumeraccess.org) a wholly-owned subsidiary of UVA Community Credit Union. Insured by NCUA. Equal Opportunity Lender.
Go to main navigation